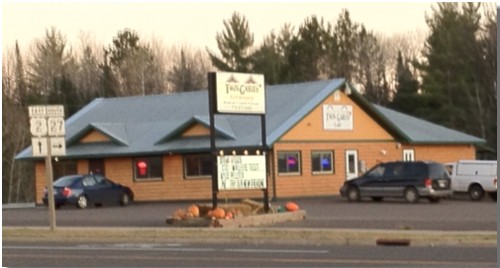 Great Breakfast, Lunch and Dinner - Daily Specials - Outdoor Dining!
Family Dining • Good Home Cooking
Daily Specials • Great Soups, Chili's
& Sandwiches • Full Menu • Home baked Pies!
Great Pricing!
For you winter warriors, warm up to some homemade hot
chocolate or apple cider. For "adults only", you may want
to try our fresh ground coffee with a shot of Bailey's or our
special homemade hot winter warm ups.
We also serve a variety of wines to compliment
your dining experience!
ATVs, Snowmobiles and Motorcycles Welcome!
Summertime outdoor seating, great old fashioned malts & shakes.
• Value menu for the smaller appetites
• Famous Homemade Pies & Baked Goods